For some time now I have come to the realization that I am suffering from one of the most common forms of arthritis, known as osteoarthritis. I thought I was losing the run of myself these last few years or just getting crankier in my old age, so the discovery was a stark realization…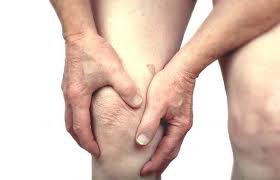 You may not be aware of the fact that, every year, almost 400,000 people in the Irish Republic will consult their local GP with symptoms related to Arthritis. That's a lot of suffering not to mention the medical and social cost, for a small country of only 4 million people.
Dig a bit deeper and you will find this condition can manifest itself in over 100 different ways, and comes on rather slowly over time. These startling facts are not the naïve ramblings of a middle aged martial artist longing for a sunnier past, the numbers are real in a very scary way. Our health service affects us all, and I feel this arthritic curse must not slip under the radar of public awareness, so I hope this blog will address this somewhat.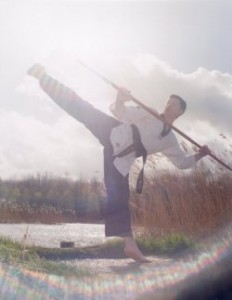 One of the causes of osteoarthritis is trauma of the joints and having practised the high kicking Korean art of Taekwon-Do since 1974, it comes as no surprise that my ageing body parts were coming under stress, especially with the 'old style' training I used to undergo. High level sports, martial arts and dance that promote intensive repetitive movements, practised for over ten years or more, may lead towards degradation of the joints.
The discipline of Taekwon-Do and an avid interest in the whole area of health and fitness training led me towards the Chinese art of Tai Chi. Numerous scientific studies have shown that Tai Chi has a realistic ability to relieve and manage arthritic pain. My initial attraction leaned toward the many forms that make both disciplines as Tai Chi  and Taekwon-Do, both share an artistic depth.
But there are also many sufferers who never engaged in intense physical activity during their lives. A lot of sufferers have, understandably, a fear of doing any form of exercise. But the beauty of this type of exercise,  is that it is so simple to do, and anyone can easily get started regardless of their age, current fitness level or range of movement.
Briefly, Tai Chi encompasses a wide range of styles, each with their own characteristics and principles. One of the four recognized styles, the Sun style, which was chosen by Dr Paul Lam, has proved particularly effective for people with arthritis as it has the following key benefits:
Agile steps with forward and backward stepping, providing more mobility, as better flexibility improves the condition.
Sun style has mostly higher stances and therefore is popular with older people.
It is one of the most positive forms of active relaxation that you can do.
Powerful Qigong (pronounced Chi Gung) are exercises to facilitate healing, and improve your breathing, helping to reduce daily stress.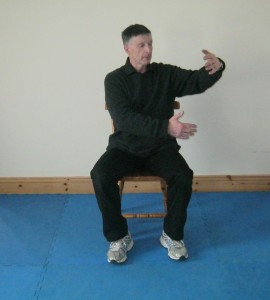 I have conducted these Qigong exercises in seated positions for those with limited movement with fantastic results. Admittedly, I added some humour and we had some laughs, but always promise to have mostly new jokes with each course I run.  Best of all, it gives a great inner holistic workout for the internal systems of the body and you leave each session with better concentration and renewed energy levels.
Arthritis Ireland Events
Arthritis Ireland runs a series of programmes called"Exercise Made Easy Seminars".  They offer various demonstrations and taster classes  and entry to the seminar is free. At the event held in Cork in March 2013, Television Celebrity, psychologist, Dr. Eddie Murphy, was in attendance with fitness enthusiasts and other health care professionals and gave a motivational talk on the power of motivation in relation to physical training.
Arthritis Ireland have a first class website, offering assistance to those with the condition. Their website is www.arthritisireland.ie .
If you suffer yourself or know someone in the Cork area who suffers Arthritis please share this blog and information and reduce the silent suffering of this health challenge.
If you are interested in Tai Chi classes in Cork, please do not hesitate to contact me on 087 2704478.
Keep safe and Enjoy good health
Frank Murphy